Kendall Wicker, LCS | Scholar Athlete
Posted on August 16, 2016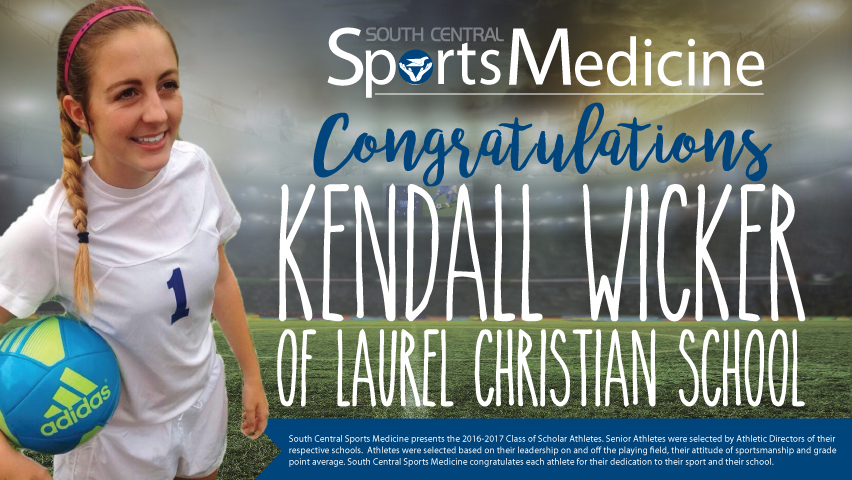 Kendall Wicker, Senior at Laurel Christian School, was selected as a South Central Sports Medicine Scholar Athlete. Kendall has played soccer at LCS for six years. After Kendall graduates from LCS in May, she plans to attend Jones County Junior College and play soccer for the Bobcats. After she completes her time at JCJC, she aims to attend the University of Southern Mississippi to complete a degree in Sports Management.
As an athlete Kendall finds motivation through support from her family and from the talent that God has given her. In turn, she tries to encourage her teammates to give 110 percent for the 80 minutes of the game. She also tries to encourage younger athletes by showing that hard work and faith in God will help in their athletic journey. Kendall's goal for the 2016-17 season is to make it the playoffs in soccer.
South Central Sports Medicine presents the 2016-2017 Class of Scholar Athletes. Senior Athletes were selected by Athletic Directors of their respective schools. Athletes were selected based on their leadership on and off the playing field, their attitude of sportsmanship and grade point average. South Central Sports Medicine congratulates each athlete for their dedication to their sport and their school.