Ky'Albri Washington, NEJ | Scholar Athlete
Posted on September 6, 2016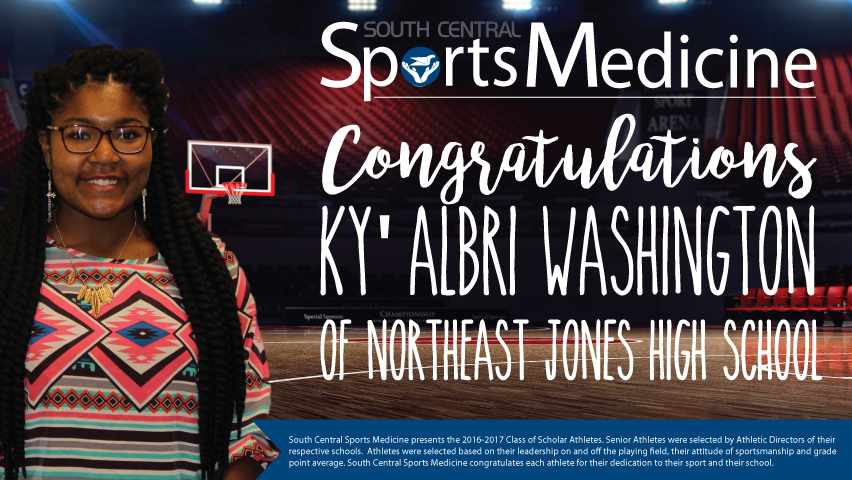 Ky'Albri Washington, Senior at Northeast Jones High School, was selected as a South Central Sports Medicine Scholar Athlete. Ky'Albri plays Softball and Basketball for the Northeast Jones Tigers. After Ky'Albri graduates from Northeast Jones in May, she plans to attend college at Mississippi State University or Louisiana State University to become a lawyer or physical therapist.
As an athlete Ky'Albri finds motivation through the memory of her late grandfather. This season Ky'Albri hopes to encourage her teams to remain humble and finish strong at the end of the game. Her goal is to strive to do her best and help the entire team by her efforts. She wants younger athletes to understand that practice makes perfect and it will help their abilities on the field.
South Central Sports Medicine presents the 2016-2017 Class of Scholar Athletes. Senior Athletes were selected by Athletic Directors of their respective schools. Athletes were selected based on their leadership on and off the playing field, their attitude of sportsmanship and grade point average. South Central Sports Medicine congratulates each athlete for their dedication to their sport and their school.