Steven Sasser, SJH | Scholar Athlete
Posted on September 6, 2016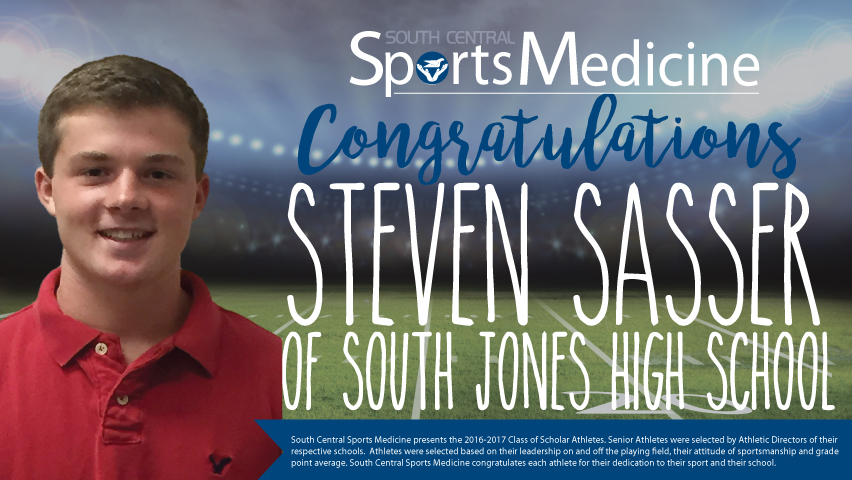 Steven Sasser, Senior at South Jones High School, was selected as a South Central Sports Medicine Scholar Athlete. Steven plays Baseball, Football and Soccer for the South Jones Braves. After Steven graduates from South Jones in May, he plans to attend college to play baseball, graduate and attend medical school to be trained as an Orthopaedic Surgeon.
As an athlete Steven finds motivation through the talent that God has given him. "I have been blessed with many talents, so I use these talents to play for God." Steven uses his faith to continue to lead his teams to perform to their highest potential. Steven hopes to encourage younger athletes to make choices in role models and follow their lead.
South Central Sports Medicine presents the 2016-2017 Class of Scholar Athletes. Senior Athletes were selected by Athletic Directors of their respective schools. Athletes were selected based on their leadership on and off the playing field, their attitude of sportsmanship and grade point average. South Central Sports Medicine congratulates each athlete for their dedication to their sport and their school.