Makenzie Harris, Stringer | Scholar Athlete
Posted on September 21, 2016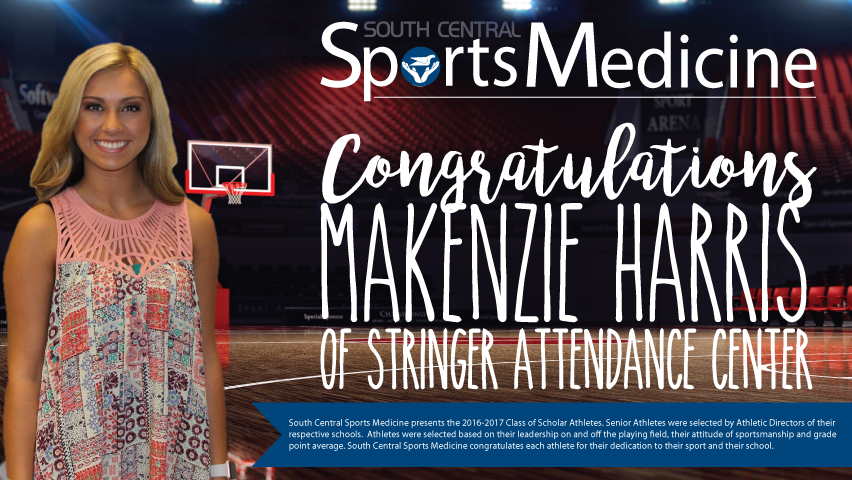 Makenzie Harris, Senior at Stringer High School, was selected as a South Central Sports Medicine Scholar Athlete. Makenzie plays Basketball and runs Track at Stringer. After Makenzie graduates from Stringer in May, she plans to attend Jones County Junior College and then attend the University of Southern Mississippi to become a Physical Therapist.
As an athlete Makenzie finds motivation through the eyes of younger athletes. "As a senior athlete my motivation comes when I see younger students watching me. It encourages me to do my best to be a role model. Through practice, athletes will continue to improve and the team will improve as well," says Harris. Makenzie's goal for the 2016-17 season is to be a leader in basketball and track at Stringer.
South Central Sports Medicine presents the 2016-2017 Class of Scholar Athletes. Senior Athletes were selected by Athletic Directors of their respective schools. Athletes were selected based on their leadership on and off the playing field, their attitude of sportsmanship and grade point average. South Central Sports Medicine congratulates each athlete for their dedication to their sport and their school.