Mackenzie Jordan, WJ | Scholar Athlete
Posted on October 5, 2016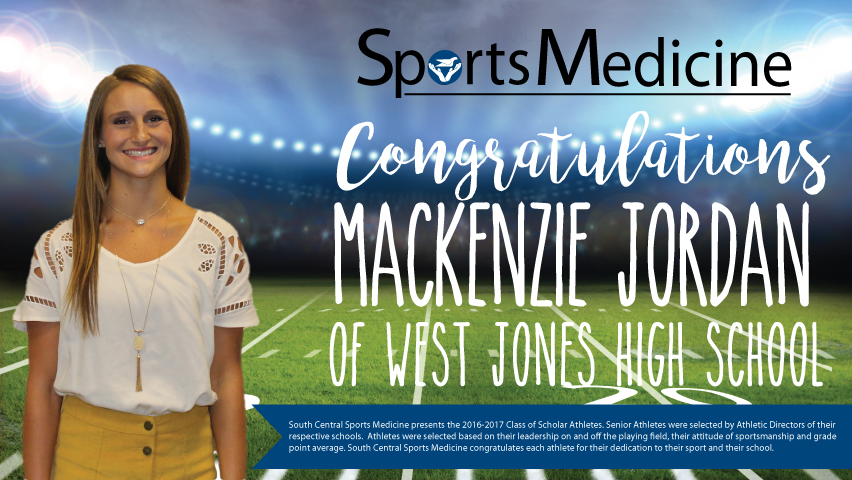 Mackenzie Jordan, Senior at West Jones High School, was selected as a South Central Sports Medicine Scholar Athlete. Mackenzie is a Cheerleader for the West Jones Mustangs. After she graduates from West Jones in May, Mackenzie plans to attend the University of Mississippi and further her cheerleading tenure.
Mackenzie was asked what motivates her desire to excel as a cheerleader. She responded, "I am a self-driven person that thrives on working to the best of my ability to achieve my goal."  Mackenzie encourages younger athletes to have the same work ethic and to give 100%.
South Central Sports Medicine presents the 2016-2017 Class of Scholar Athletes. Senior Athletes were selected by Athletic Directors of their respective schools. Athletes were selected based on their leadership on and off the playing field, their attitude of sportsmanship and grade point average. South Central Sports Medicine congratulates each athlete for their dedication to their sport and their school.