Refer a Friend | Wellness Center
Posted on December 13, 2016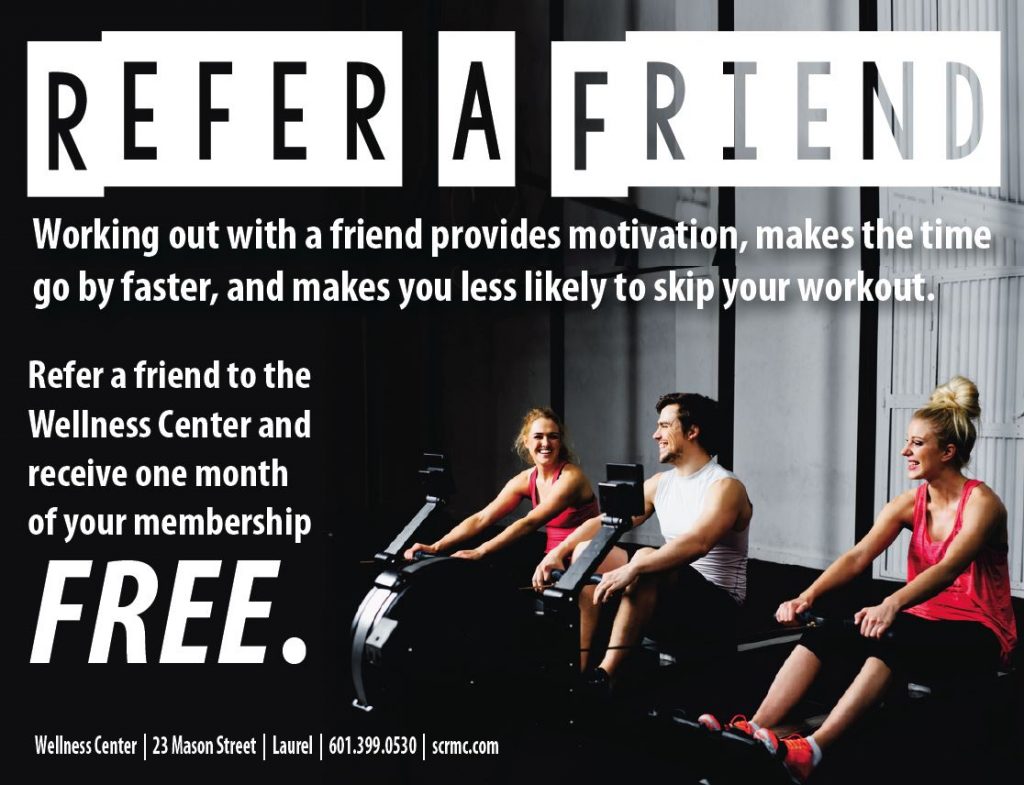 Working out with a friend provides motivation, makes the time go by faster, and makes you less likely to skip your workout. Refer a friend to the Wellness Center and receive one month of your membership FREE. Call 601-399-0530 today for more information.
The Wellness Center is located at 23 Mason Street, Laurel, MS 39440.
Hours of Operation:
Monday – Thursday: 5 a.m. – 10 p.m.
Friday: 5 a.m. – 8 p.m.
Saturday: 6 a.m. – 2 p.m.
Sunday: 1 p.m. – 5 p.m.