Patrick Andrews, LHS | Scholar Athlete
Posted on August 14, 2017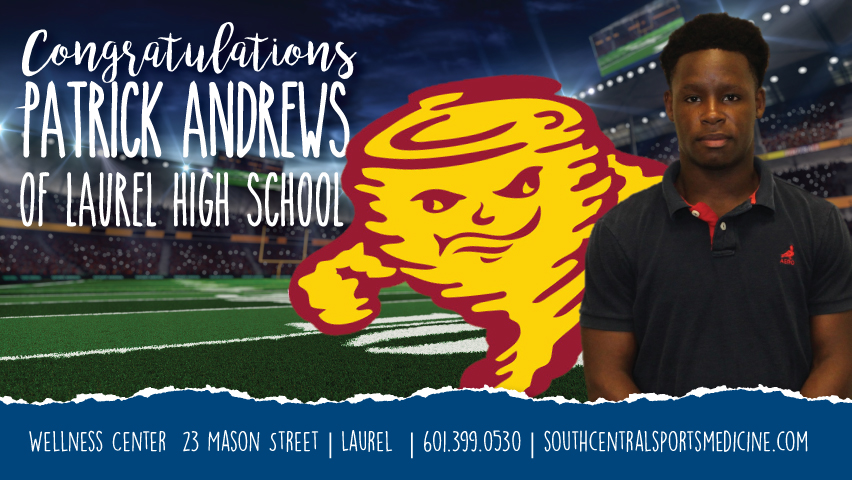 Patrick Andrews, Senior at Laurel High School, was selected as a South Central Sports Medicine Scholar Athlete. Patrick plays football and golf at LHS. After Patrick graduates in May, he plans to further his education by studying criminal justice.
Patrick finds his motivation to strive for excellence through his family. When he is not in the classroom or the playing field, he enjoys spending time with family and friends. The goal for Patrick in the 17-18 school year is return to the MS State Championship in Football. He aims to do this by focusing on one game at a time. He looks up to the entire Tornado Coaching Staff at Laurel High School. If Patrick could meet one professional athlete, he would choose Deion Jones, defensive linebacker for the Atlanta Falcons. Patrick's advice for younger athletes is to never give up.
South Central Sports Medicine presents the 2017-2018 Class of Scholar Athletes. Senior Athletes were selected by Athletic Directors of their respective schools. Athletes were selected based on their leadership on and off the playing field, their attitude of sportsmanship and grade point average. South Central Sports Medicine congratulates each athlete for their dedication to their sport and their school.