Aerobics Schedule | Wellness Center
Posted on June 25, 2018
The Wellness Center offers a variety of instructor based fitness classes for all ages and fitness levels.
Aerobic Classes:
Barre
Body Sculpting
BootCamp Blast
Indoor Cycling
Pilates
Simply Stretching
Step
Step with weights
Yoga
Water Aerobic Classes:
Advanced Aquatics
Senior Aquatics
Aerobic Class for Kids:
Cardio Kids
Supervised exercise class for kids ages 6 – 14.
Mondays, Wednesdays and Fridays from 3:30 p.m. – 4:30 p.m.
Physician clearance required
Hours
Monday – Thursday: 5 a.m. – 10 p.m.
Friday: 5 a.m. – 8 p.m.
Saturday: 6 a.m. – 2 p.m.
Sunday: 1 p.m. – 5 p.m.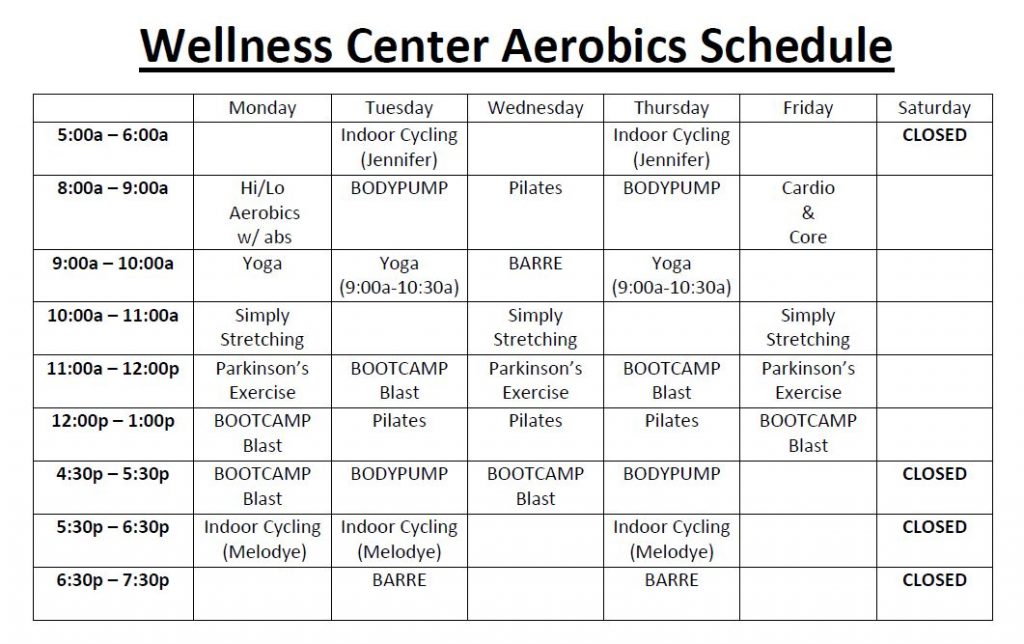 For more information about the Wellness Center or aerobic class schedule, please call (601) 399.0530 .