India Singleton, Laurel High School
Posted on August 22, 2019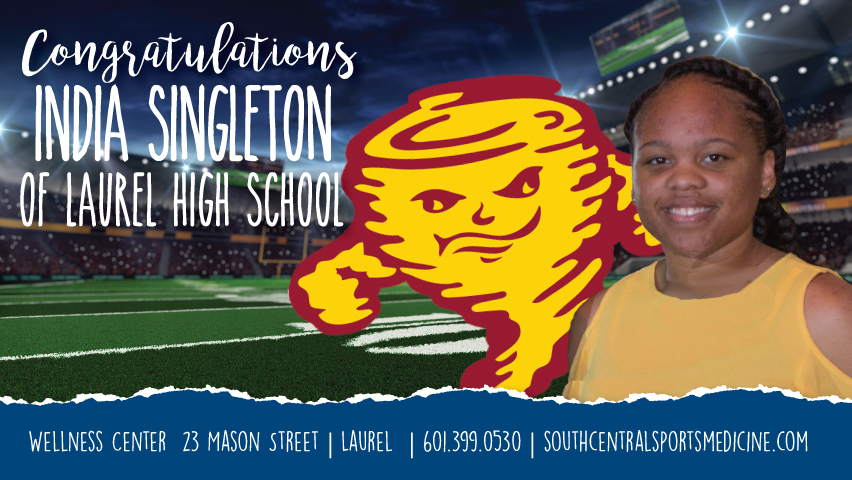 India Singleton, Senior at Laurel High School, was selected as a South Central Sports Medicine Scholar Athlete. India plays basketball at Laurel. Her plans after graduation are to attend Mississippi State University to play basketball and plans to major in sports medicine. When India is not playing basketball, she enjoys playing tennis and badminton.
India was asked what motivates her to do her best, she stated, "I have great self-motivation, but my family inspires me the most to do my best." Her goal for the 2019 basketball season is to achieve first place in district play and win a state championship. When asked how to achieve a successful season with her teammates, she responded, "as a team we need to push ourselves, even when we think we cannot go any farther. With hard work and determination, we can give our best to our team."
South Central Sports Medicine presents the 2019-2020 Class of Scholar Athletes. Senior Athletes were selected by Athletic Directors of their respective schools. Athletes were selected based on their leadership on and off the playing field, their attitude of sportsmanship and grade point average. South Central Sports Medicine congratulates each athlete for their dedication to their sport and their school.