Jonah Hinton, Laurel Christian High School
Posted on August 29, 2019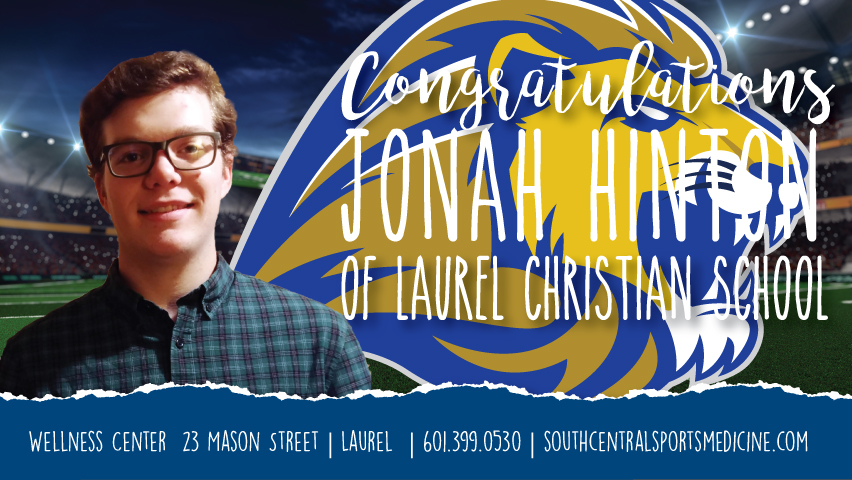 Jonah Hinton, Senior at Laurel Christian High School, was selected as a South Central Sports Medicine Scholar Athlete. Jonah plays baseball at LCS. After graduation, Jonah plans to attend Mississippi State University or the University of Southern Mississippi. In his free time, Jonah enjoys watching and keeping up with the statistics of Major League Baseball, solving a Rubik's Cube and playing video games.
Jonah was asked what motivates him to do his best. He responded, "my coach and teammates expect a lot from me, I use that expectation as my motivation. I hope to make great memories with my teammates during our senior year. I plan to encourage my team to have fun, but remember that our greatest success comes from when we are unified." If there was one professional athlete Jonah could meet he chose baseball player, Alex Bregman. Jonah stated, "Alex puts in maximum effort into everything and he has a good relationship with his teammates."
South Central Sports Medicine presents the 2019-2020 Class of Scholar Athletes. Senior Athletes were selected by Athletic Directors of their respective schools. Athletes were selected based on their leadership on and off the playing field, their attitude of sportsmanship and grade point average. South Central Sports Medicine congratulates each athlete for their dedication to their sport and their school.