Jaylen Padgett, Northeast Jones High School
Posted on September 5, 2019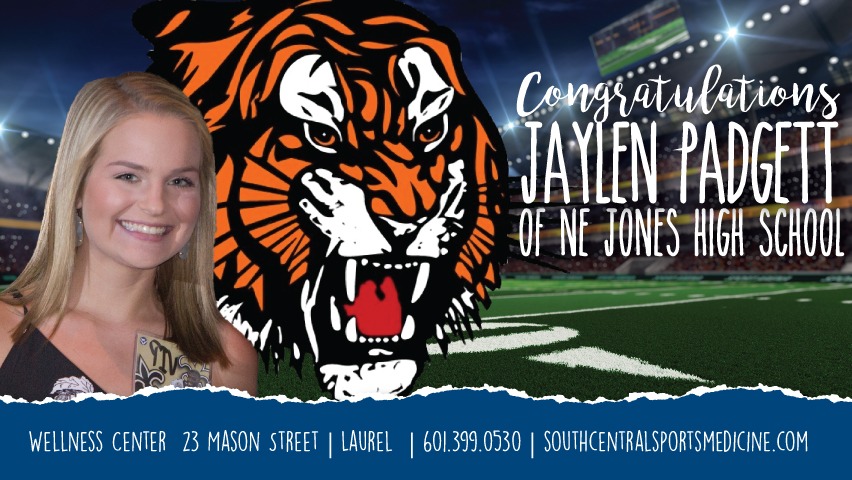 Jaylen Padgett, Senior at Northeast Jones High School, was selected as a South Central Sports Medicine Scholar Athlete. Jaylen plays softball and volleyball at Northeast Jones. Her plans after graduation are to attend the University of Southern Mississippi and major in Biological Sciences. She hopes to become a pediatric dentist. When Jaylen is not playing sports for NEJ, she enjoys spending time with her younger brother and reading.
Jaylen was asked what motivates her to do her best, she stated, "I have been taught to do everything to the best of my ability. I have a strong desire to make those who support me proud, so this motivates me to excel." Her goal for the 2019 is to be a leader to a young team and build the team for years to come. When asked how to achieve a successful season with her teammates, she responded, "the best way to achieve a big goal is set small personal goals. If we achieve those, then success is inevitable."
South Central Sports Medicine presents the 2019-2020 Class of Scholar Athletes. Senior Athletes were selected by Athletic Directors of their respective schools. Athletes were selected based on their leadership on and off the playing field, their attitude of sportsmanship and grade point average. South Central Sports Medicine congratulates each athlete for their dedication to their sport and their school.