Allison Rowell, Stringer Attendance School
Posted on September 19, 2019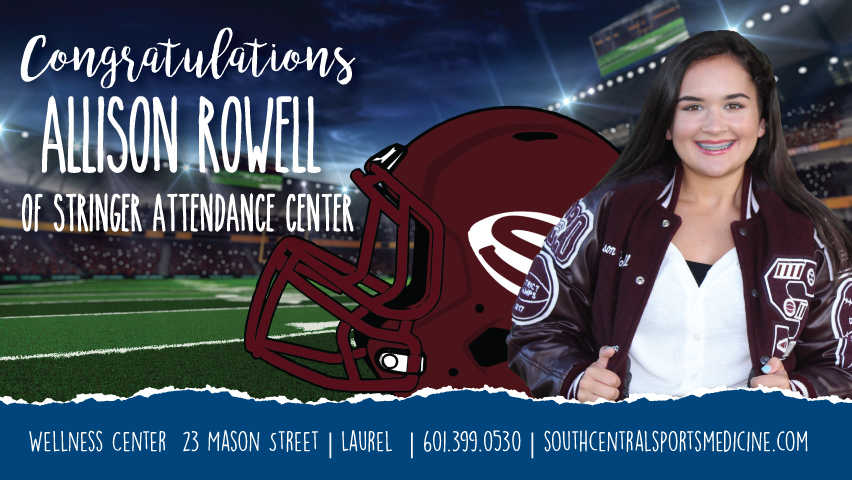 Allison Rowell, Senior at Stringer Attendance School, was selected as a South Central Sports Medicine Scholar Athlete. Allison is a cheerleader and plays fast and slow pitch softball for Stringer. Her plans after graduation are to attend college to pursue a degree in elementary education. When Allison is not participating in sports, she enjoys serving in her church.
"My motivation comes from the younger athletes who are watching me," said Allison. "If I could give younger athletes advice, I would remind them to always work hard. It is important to stay positive, keep your head up and keep learning." When asked who has influenced her to strive for excellence, she responded, "my dad. He is the softball coach at my school and he is constantly working to improve the team. He has helped me by driving me to put in extra work even when I did not want to. I trusted his process because it has helped me succeed."
South Central Sports Medicine presents the 2019-2020 Class of Scholar Athletes. Senior Athletes were selected by Athletic Directors of their respective schools. Athletes were selected based on their leadership on and off the playing field, their attitude of sportsmanship and grade point average. South Central Sports Medicine congratulates each athlete for their dedication to their sport and their school.