Keno Shelby, Laurel High School
Posted on October 3, 2019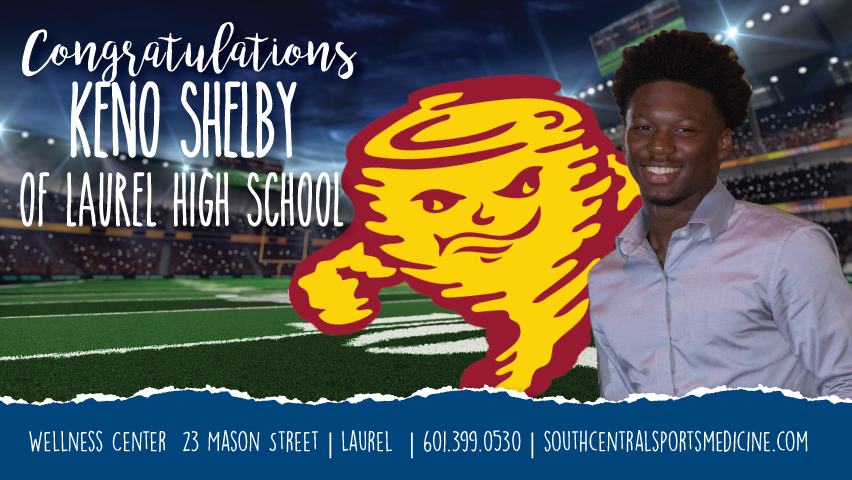 Keno Shelby, Senior at Laurel High School, was selected as a South Central Sports Medicine Scholar Athlete. Keno plays baseball and football at Laurel. His plans after graduation are to study Business Management and become an agent. When Keno is not playing baseball or football, he enjoys working out, playing video games and attending NFL and MLB games.
Keno was asked what motivates him to do his best, he stated, "My family motivates me to do my best." His goal for the 2019 season is to achieve all-state in baseball and football. When asked what advice he would give to younger athletes, he responded, "your elders are a key element in your future, but you have the ability to make success happen."
South Central Sports Medicine presents the 2019-2020 Class of Scholar Athletes. Senior Athletes were selected by Athletic Directors of their respective schools. Athletes were selected based on their leadership on and off the playing field, their attitude of sportsmanship and grade point average. South Central Sports Medicine congratulates each athlete for their dedication to their sport and their school.