Baylee Boyette, South Jones High School
Posted on October 17, 2019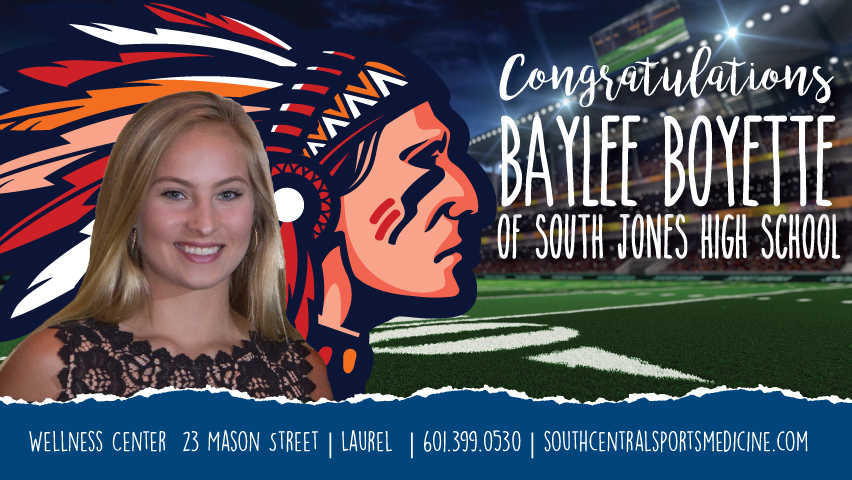 Baylee Boyette, Senior at South Jones High School, was selected as a South Central Sports Medicine Scholar Athlete. Baylee plays soccer, volleyball, golf and competes in archery at South Jones. Her plans after graduation are to attend Jones College and has future plans to attend medical school. When Baylee is not playing sports at South Jones, she enjoys spending time with friends and training to be a better athlete through fitness.
Baylee was asked what motivates her to do her best, she stated, "I am strong willed and competitive, so it helps me to perform my very best." Her goal for her senior year is to leave everything on the field and complete the school year knowing that she gave her all. When asked who has influenced her to strive for excellence, she responded, "Monica Bankston. She has offered her time to help me improve and motivates me to never give up."
South Central Sports Medicine presents the 2019-2020 Class of Scholar Athletes. Senior Athletes were selected by Athletic Directors of their respective schools. Athletes were selected based on their leadership on and off the playing field, their attitude of sportsmanship and grade point average. South Central Sports Medicine congratulates each athlete for their dedication to their sport and their school.