Gunner James, Stringer Attendance School
Posted on October 24, 2019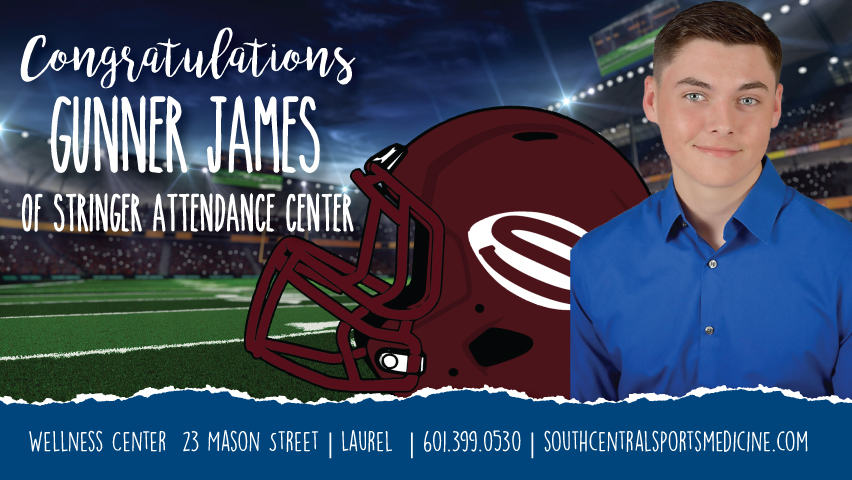 Gunner James, Senior at Stringer Attendance School, was selected as a South Central Sports Medicine Scholar Athlete. Gunner plays baseball at Stringer. After graduation, Jonah plans to attend Mississippi State University to pursue a degree in Aerospace Engineering. In his free time, Gunner enjoys hunting, fishing and playing other sports with friends.
Gunner was asked what motivates him to do his best. He responded, "my motivation comes from wanting to be the best I can be. I know obstacles will happen, but I will not let those stop me. My goal for the upcoming season is to be a leader for our team."
If there was one professional athlete Gunner could meet he chose baseball player, Yadier Molina. Gunner stated, "Yadier is the best of the best, he has a cannon for an arm and we play the same position."
South Central Sports Medicine presents the 2019-2020 Class of Scholar Athletes. Senior Athletes were selected by Athletic Directors of their respective schools. Athletes were selected based on their leadership on and off the playing field, their attitude of sportsmanship and grade point average. South Central Sports Medicine congratulates each athlete for their dedication to their sport and their school.