Macy Kate Malone, West Jones High School
Posted on October 31, 2019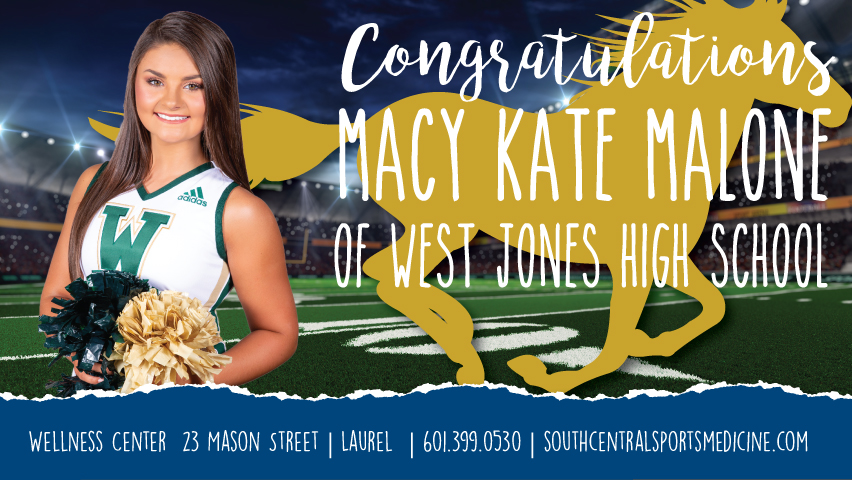 Macy Kate Malone, Senior at West Jones High School, was selected as a South Central Sports Medicine Scholar Athlete. Macy Kate is a cheerleader at West Jones. Her plans after graduation are to attend Jones College, the University of Southern Mississippi and pursue a career in pharmacy at William Carey University. When Macy Kate is not cheering for West Jones, she enjoys participating in church activities, serving the community with service opportunities and spending time with friends and family.
"My goal for the 2019 cheer season is to be an encourager," said Macy Kate. "As team captain, I hope to set an example for my teammates. I want to remind my teammates to never give up, be confident and always remember there is no substitute for hard work." When asked who has influenced her to strive for excellence, she responded, "Debbie Bender. She taught me to be the best I can be and that hard work always pays off."
South Central Sports Medicine presents the 2019-2020 Class of Scholar Athletes. Senior Athletes were selected by Athletic Directors of their respective schools. Athletes were selected based on their leadership on and off the playing field, their attitude of sportsmanship and grade point average. South Central Sports Medicine congratulates each athlete for their dedication to their sport and their school.