ACTIVEkids | Classes Start February 8
Posted on February 1, 2021
South Central Sports Medicine & Sports Performance+ will host ACTIVEkids. ACTIVEkids is a 6 week program designed for kids ages 7-12.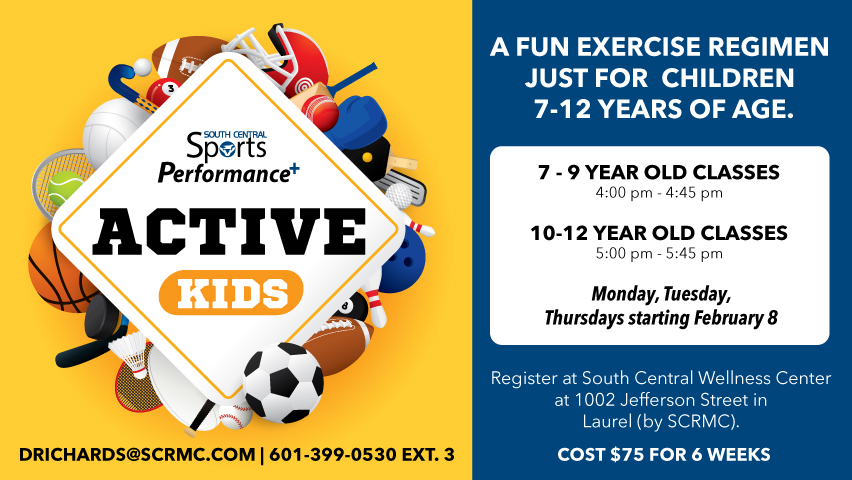 ACTIVEkids is a unique, kids-only fitness program that will give your child access to gym equipment and exercises designed specifically for them. Our gym offers a safe environment that will boost your child's health and wellness. Our coach will be there every step of the way to teach proper technique and encourage those participating in this fitness class which promotes:
Classes start February 8, 2021 and will be held every Monday, Tuesday and Thursday for 6 weeks.
Ages 7-9: 4 p.m. – 4:45 p.m.
Ages 10-12: 5 p.m. – 5:45 p.m.
Registration must be completed at South Central Wellness Center prior to participation. South Central Wellness Center is located at 1002 Jefferson Street in Laurel. Call 601-399-0530 ext. 3 for more details.